Cosmetic dentistry is dentistry aimed at creating a positive change to your teeth and to your smile. Most think of tooth whitening or porcelain veneers, but a cosmetic dentist can provide much more. A skilled, experienced cosmetic dentist can help to improve your appearance, your smile, even your self-esteem, and confidence. Today, cosmetic dentistry has continued to evolve to where cosmetic dentists can address functional and esthetic patient concerns.
Inlays and Onlays-These are also known as indirect fillings, which are made by a dental laboratory, and they are used when a tooth has mild to moderate decay or there is not enough tooth structure to support a filling. Provided there is no damage to the tooth cusps, according to Choice One Dental Care, the inlay is placed directly onto the tooth surface. When the cusp or a greater portion of the tooth is damaged, however, an onlay is used instead to cover the tooth's entire surface.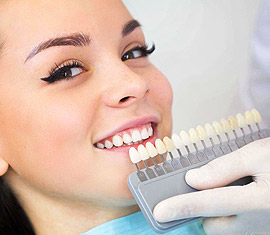 Composite Bonding-Composite bonding refers to the repair of decayed, damaged or discolored teeth using material that resembles the color of tooth enamel. Your dentist drills out the tooth decay and applies the composite onto the tooth's surface, then "sculpts" it into the right shape before curing it with a high-intensity light. Also referred to as simply "bonding," per the Consumer Guide to Dentistry, this effectively covers the damage to the tooth and gives the appearance of a healthy tooth in its place. Bonding is one of the least expensive cosmetic dentistry procedures available to patients with tooth decay, chipped or cracked teeth and worn-down edges.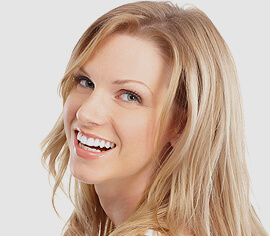 Dental Veneers-Typically manufactured from medical-grade ceramic, dental veneers are made individually for each patient to resemble one's natural teeth, according to Bruce Wilderman, DDS. They look exceptionally realistic and can resolve numerous cosmetic problems, ranging from crooked teeth, to cracked or damaged enamel to noticeable gaps between two teeth. The dentist applies the veneer to the front of each tooth using a dental adhesive.